January 23, 2023: Driving change: Rethinking mobility to build the transportation system of the future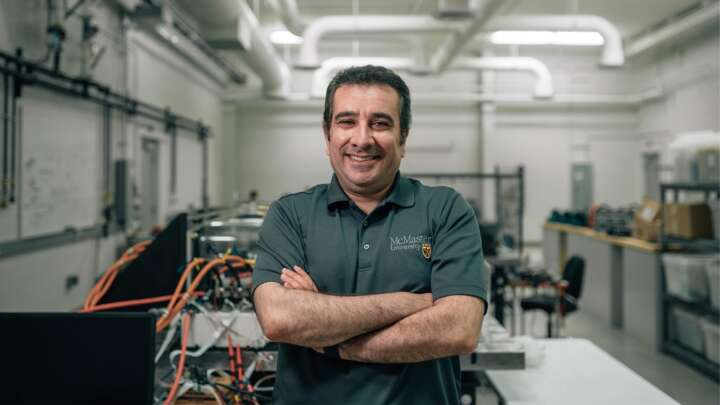 An older adult who needs a few extra seconds to cross the street. A recent newcomer who needs help navigating an unfamiliar city. A person with a disability using public transit.
Each of these individuals face unique barriers to safe, efficient and accessible travel. And many of the current transportation systems fail every one of them.
But it doesn't have to be that way.
McMaster researcher Ali Emadi, a global expert on vehicle electrification and smart mobility, is determined to build a more inclusive transportation system that is safer, more equitable, more reliable and more sustainable.
His research group has partnered with Cubic Transportation Systems (CTS), an industry leader in transportation technology and innovation, to create the Centre of Excellence for Artificial Intelligence and Smart Mobility, where a diverse team of scientists, engineers and students are hard at work building the transportation system of the future.