January 25, 2023: Justin Trudeau and cabinet visit McMaster research and innovation hub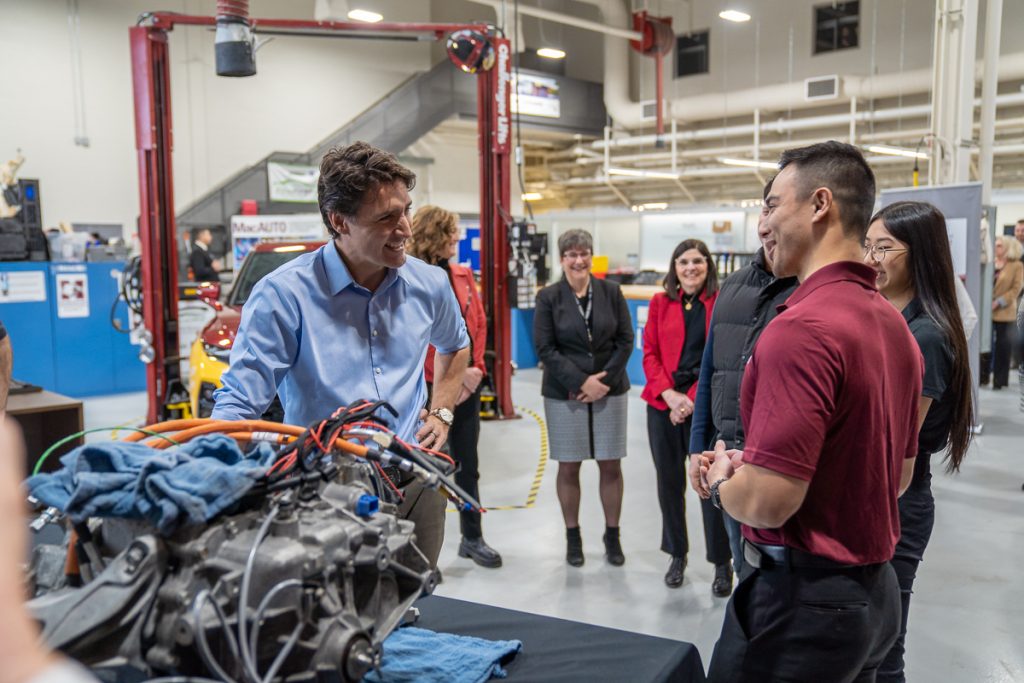 Everyone knows research is important, but there's no affirmation like having the Prime Minister of Canada visit to see what you're doing to move the country forward.
Such was the case Wednesday morning when Justin Trudeau visited the McMaster Automotive Resource Centre (MARC) and the neighboring McMaster Manufacturing Research Institute.
Members of the Liberal cabinet joined the prime minister after Trudeau had chatted with faculty and student researchers at McMaster Innovation Park, the research, commercialization and advanced manufacturing hub on Longwood Road South.
McMaster President David Farrar greeted the prime minister Wednesday and the two spent a few minutes together before the prime minister's lab tour, where they talked mainly about electrified vehicles and biomanufacturing, two key McMaster priorities.